Day 2 was "
Decorate the Christmas Tree
". We actually ended up with an extremely busy day, so we chose only to put it up and save the decorating for day 4. The boys were incredibly excited about helping to put the tree together. Mr. Crum talked with them about the reason we have an evergreen tree. They really enjoyed this activity and look forward to adding decorations during the advent season.
Azariah hung out in the Christmas tree box while the big boys helped put the branches on (I miss real trees).
The big guys were very focused on making sure the tree branches went in just the right spots.
Of course, they needed a little help!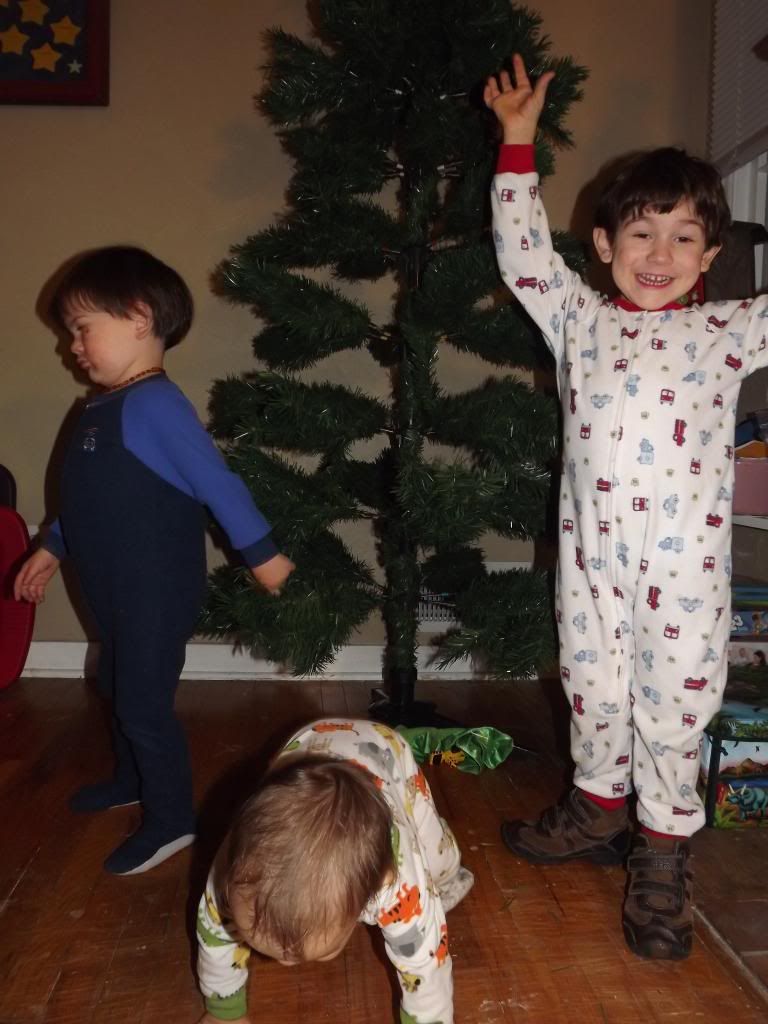 A picture of all 3, together? Right!