Have you noticed that we tend to fast forward through our holidays? We try and fill our time with all of the great festivities and busy ourselves with shopping. Christmas time is frequently anything but peaceful.
This week, as we lit our advent candle, we talked about peace. Peace is often a struggle - I like fast paced living. I like the rush of adventure. I fret about things like "am I doing enough to teach my boys" and "what should I be doing to make my home a healthier, happier place". While these are great things to consider - I sometimes forget to allow myself to experience the peace of God.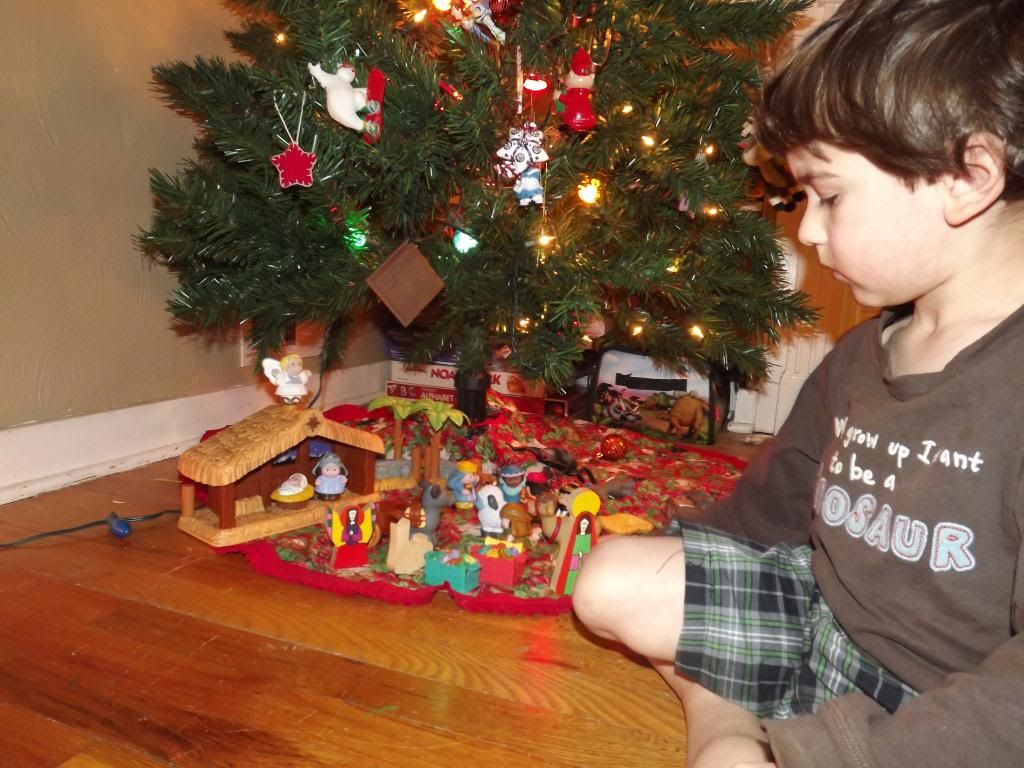 This month, as we celebrate advent, Randy and I have set out family activities that help us focus on the season of Christmas. We have something every day that points us to the anticipation of the coming of Christ. The change of our change of focus, the other concerns are less.
My lesson: When Christ is my focus, my problems fade.
How has advent changed your family life?