On
the 4th day
we set up the nativity scene under our Christmas tree. The boys were really excited about taking it out. Manasseh immediately set to work putting it together exactly how he thought it should look and was incredibly frustrated that his brothers wanted to play with it as well.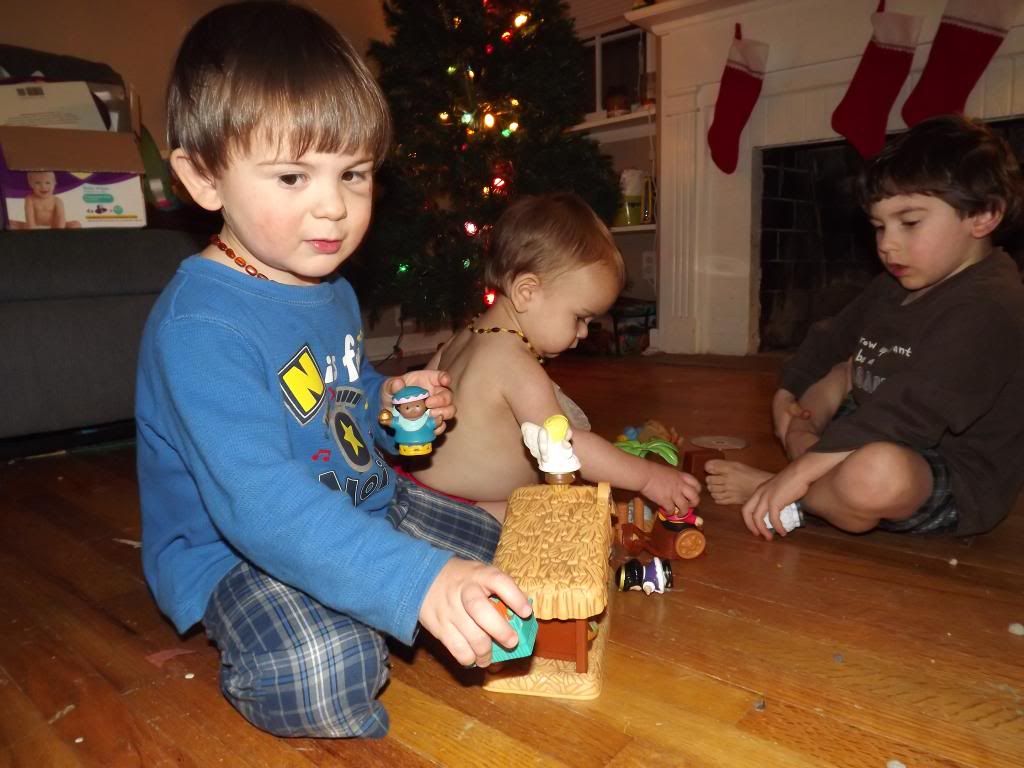 We also finished decorating our tree during this time.
Surprise, at the bottom of the ornaments was a second nativity. Manasseh chose to combine the two for an interesting, festive look.