Today was
day 7 of Advent
. At dinner we talked with the boys about the meaning of Hope. They are starting to understand a little better. Cassius pulled the activity out of our
calendar
to find out what we were going to do today. Pulling the activity card out of the envelope has become a coveted job for our boys.
The chosen activity for this evening? Making ornaments! I spent a little more time than I had planned looking up DIY ornaments for preschoolers on Pinterest. I did not find nearly as many as I had hoped, but I got crafty and we had fun with things we already had around the house. (Hoorah for not needing to drive across town to buy craft supplies at the last minute. Below are pictures of our not quite completed ornaments - each needs some finishing touches to make it last longer than this week.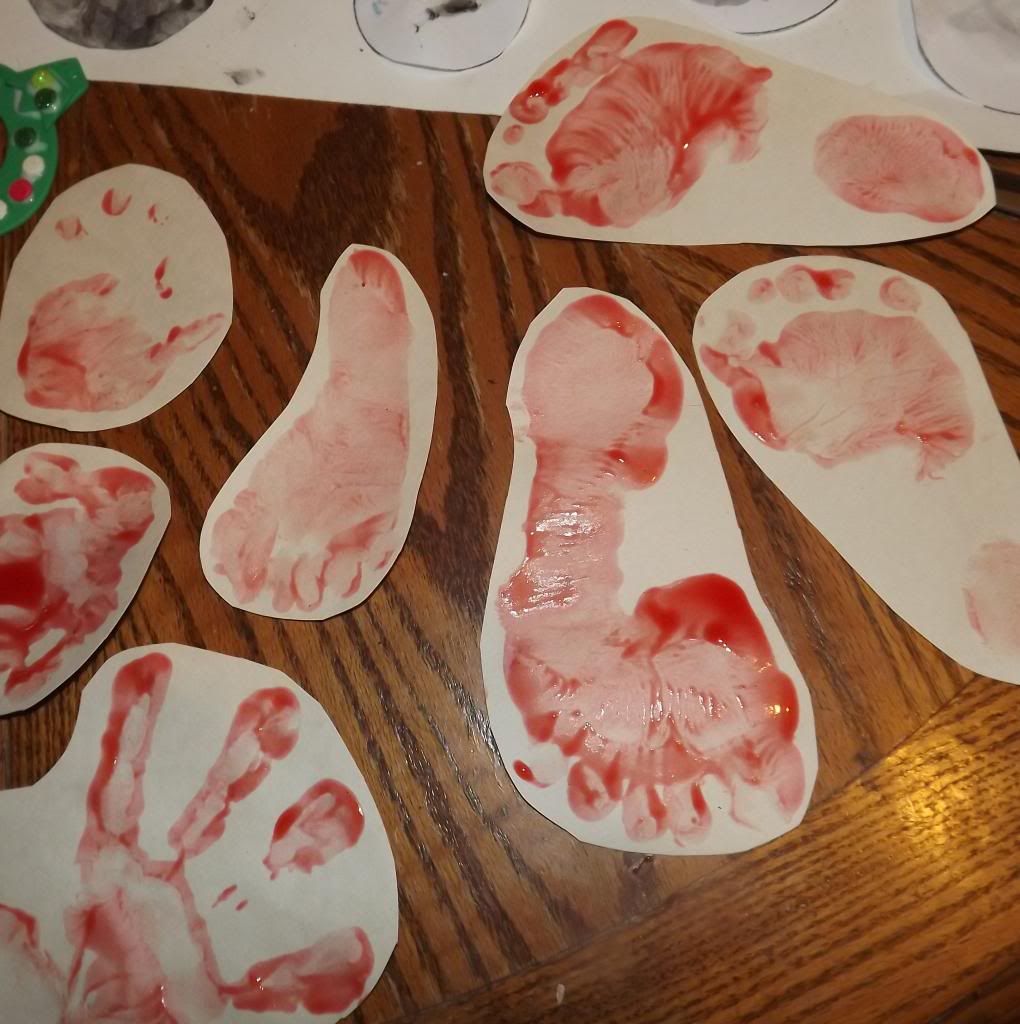 Finger Paint hand and foot prints. At least one for each child. They were made on white construction paper. I will be writing their name/date on the back of each one, then covering them with contact paper and stringing them with ribbon once they have dried.
Glitter pine cones. This was the EASIEST craft we did and the boy's favorite. I tied spare yarn around the top of the pine cone so I can make a loop to hang it. The boys poured their own glue onto the pine cones - this was tricky for my 2 year old. Then they went to town, sprinkling sparkles all over the pine cones. I still need to loop the yarn, otherwise these are completed.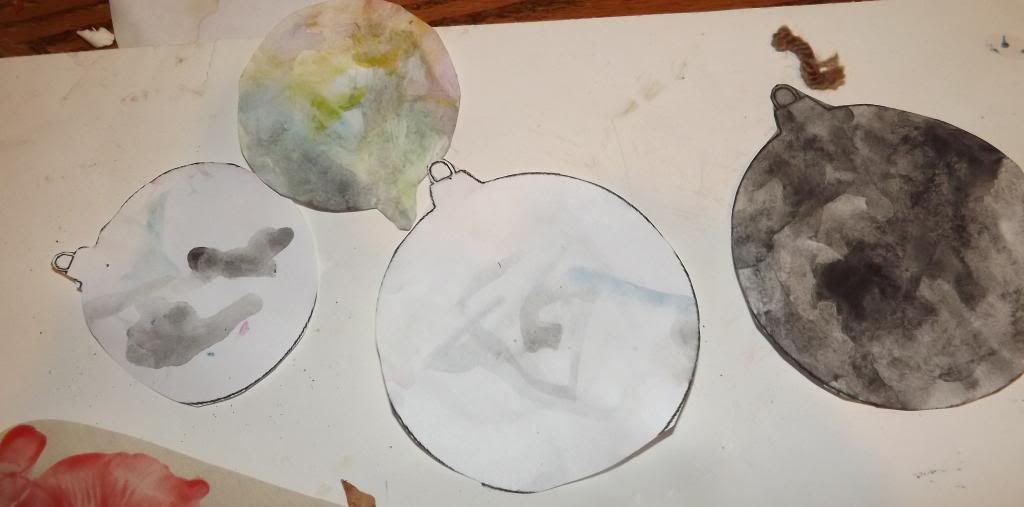 Watercolor paper ornaments. The boys got watercolor paints in their stockings this morning. Each boy had 4 paper ornament cut outs to paint. When they are dry, I will mount them on cardstock and punch a hole through the loop at the top. Then I will string them with ribbon.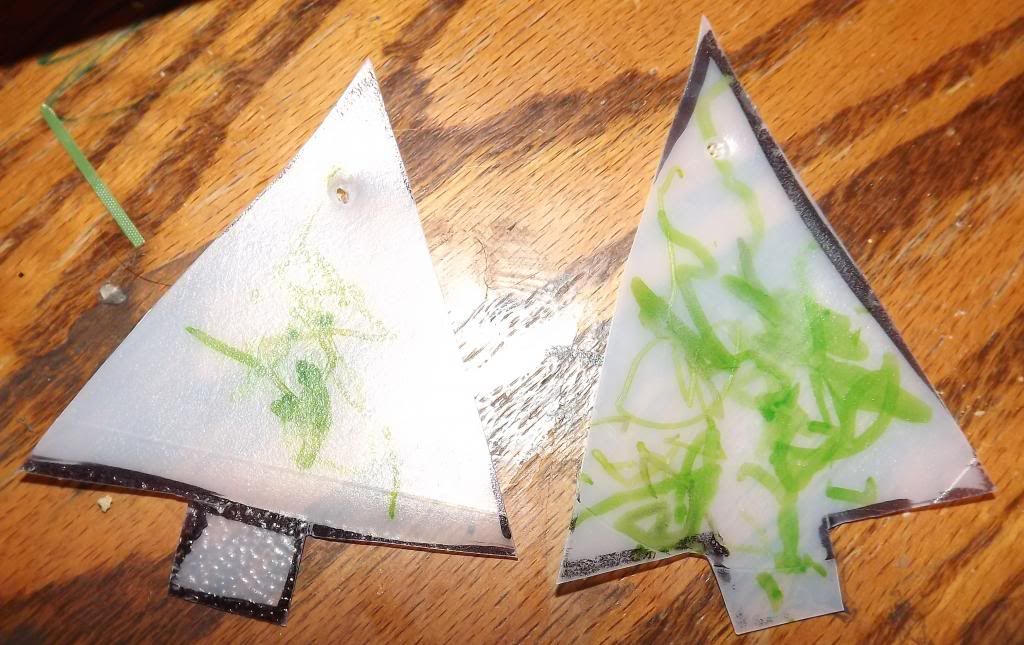 Milk Jug Christmas Trees. I grabbed an old milk jug, rinsed it out - then drew these simple tree shapes on 2 of the sides. I cut them out for the boys. They used permanent markers (with close supervision) to color them. I made holes in the top of each with the scissors. They still need to be strung so they can hang on the tree.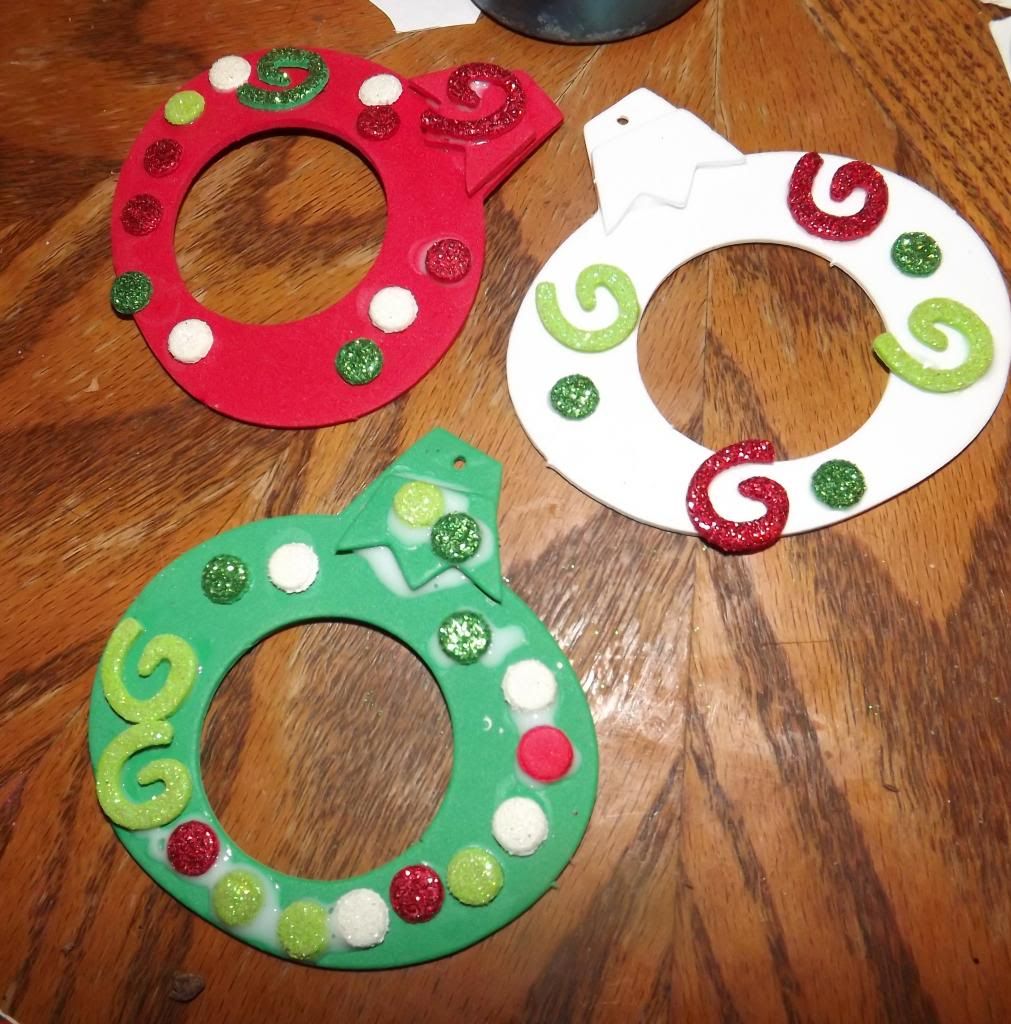 Foam photo ornaments. These came in a kit from Hobby Lobby last year after Christmas. They were super cheap and have been cluttering my house for nearly a year! The boys needed help to glue the pieces onto the fronts of their ornaments, but enjoyed decorating them. I still need to print pictures of each boy to put behind the foam, and glue the cardboard onto the back of the ornament.
There you have it, a preschool ornament party in my dining room. What kinds of ornaments do you like to make with preschoolers?